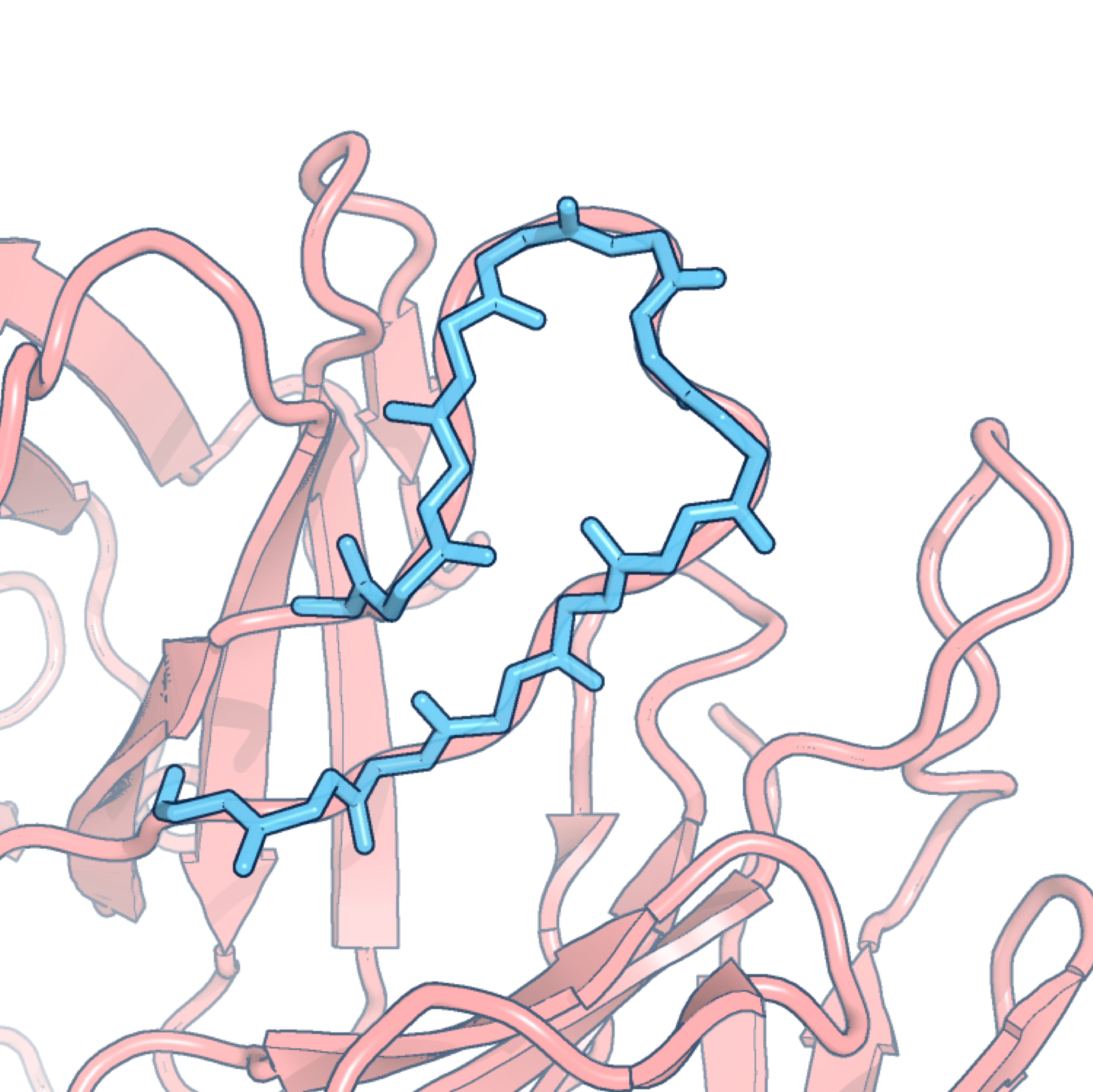 FREAD is a database search loop structure prediction protocol. Its primary use is to fill in the gaps in incomplete 3D models of protein structures. Loops are generally located on the protein's surface and their structures are known to be notoriously difficult to predict. The basic assumption of FREAD is that loops with similar sequences also have similar conformations, taking into account the spatial constraints introduced by their anchor residues (the residues on either side of the loop region).
FREAD predicts loop structures by selecting likely conformations from a database of experimentally-determined protein fragments. Fragments are selected according to the following criteria:
Cα separations of anchor residues;
Local sequence similarity measured by environment specific substitution tables (specified by dihedral angles);
The absence of clashes if the fragment were to be inserted into the target structure;
The RMSD between the anchors of the target and those of the fragment.
FREAD has been shown to produce very accurate results, regardless of loop length. For more information about the algorithm, or if you use this software, please refer to: Choi, Y. and Deane, C. M. FREAD revisited: accurate loop structure prediction using a database search algorithm. Proteins. (2009).